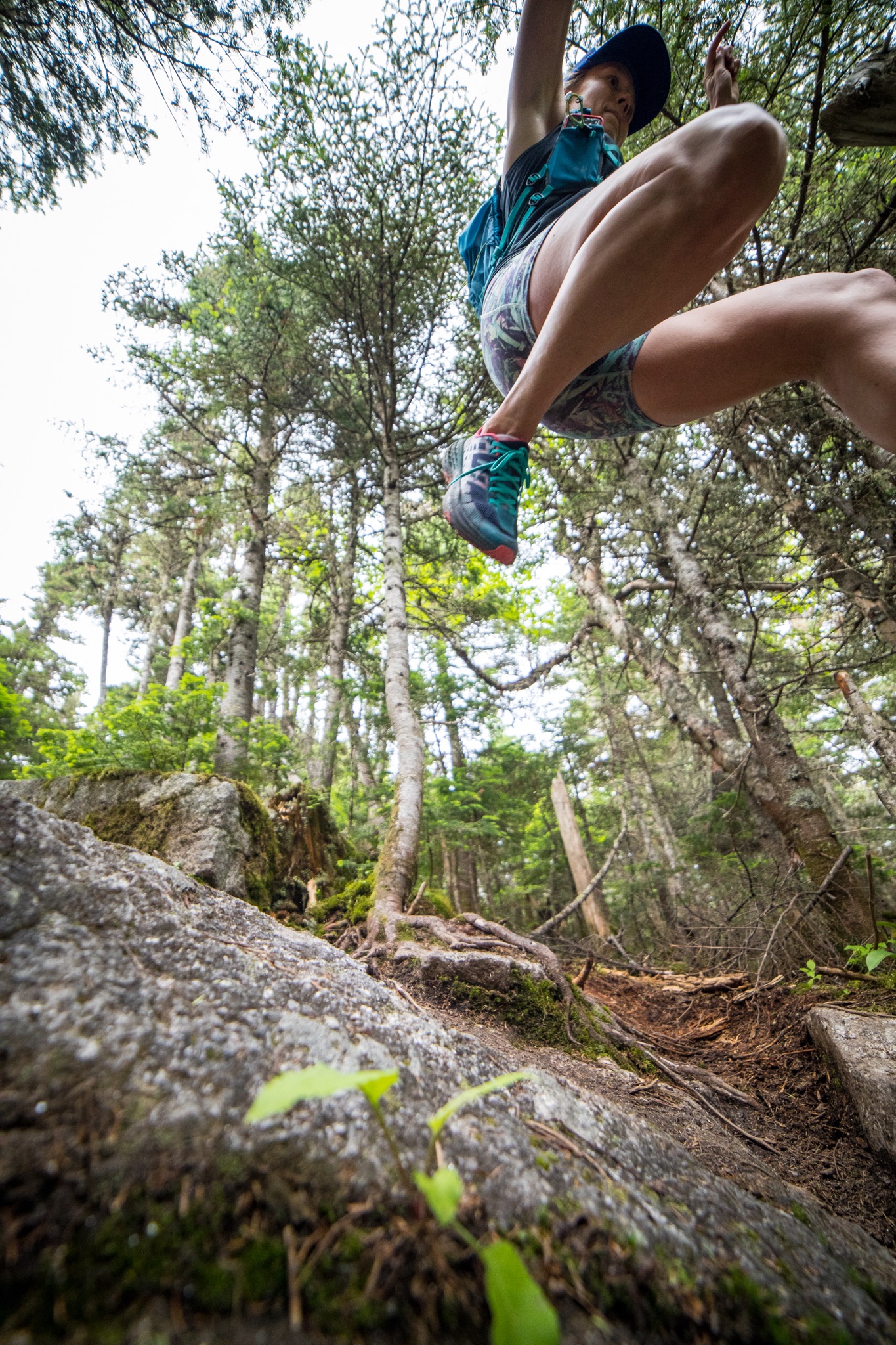 Trail Running + Injury Prevention Clinic
It's imperative for any athlete to have a strong focus on and understanding of injury prevention. For Hilary McCloy and Lindsay Mayock, Doctors of Physical Therapy, they believe that staying healthy in our activities, especially running, arises from a deeper understanding of the human body and the biomechanics behind movement.
If you're a runner, or want to be a runner, join them on August 20th at Laney & Lu in Exeter! In this workshop, trail running gets broken down into its components to convey that being in proper condition for running goes far beyond mileage on the trail. We must train ourselves into healthy movement patterns in order to avoid injury and maximize performance.
Participants will come away with two different circuit-style workouts comprised of some of our favorite exercises for cross training. We'll also include a dynamic warm-up and yoga-based stretching advice. Then, we'll round out the morning with a trail run together and recovery smoothies by Laney & Lu.
RESERVE YOUR SPOT TODAY
Hilary McCloy PT, DPT spent 5 years as a US Alpine Ski Team member and excelled as a member of the UVM Division I Ski Team. She is an avid backcountry skier and runner, participating in regional races and events. She competes as a solo racer in the Tuckerman's Inferno and last summer she ran her first 50K. Passionate about injury prevention and teaching athletes to take ownership of their bodies; Hilary has been working with various groups to instill these practices.
Lindsay Mayock PT, DPT, RYT grew up in the White Mountains where she cut her teeth in several sports that garnered her Hall of Fame honors recently at Kennett High School. Lindsay went onto receive her Doctoral degree in the field of Physical Therapy where she has specialized in Women's Health. Several years ago, she traveled to Nicaragua and fell in love with the surf and yoga culture which led her on a path to becoming a certified yoga teacher. By combining her PT and yoga teaching, Lindsay has created a unique practice.
Backcountry Bliss:
Backcountry Bliss retreats, founded by Hilary and Lindsay, are designed to bring a small group of women together to bond, grow and to step out of their routine. The journey begins down a long dirt road that leads to a pristinely private home on Conway Lake. Situated on a small point of land, literally surrounded by the beauty of the water, off the beaten path. At their retreats you will dine family style on fresh, healthy, homemade meals; practice daily yoga and meditation; swim in the lake, and find quiet spaces to steep in the solitude. Additionally each day, they embark on a hike or trail run to immerse in the backcountry of the White Mountains, connecting with our natural world and refreshing the soul. Learn basic biomechanics and skills to perform your sports injury free.

The camaraderie and connection that organically develops during each retreat is what fuels us to provide these special weekends. Come, join them, become part of the magic of this place, and find as much restoration as you do adventure. They would love to see you in the mountains! Check out Backcountry Bliss, here.